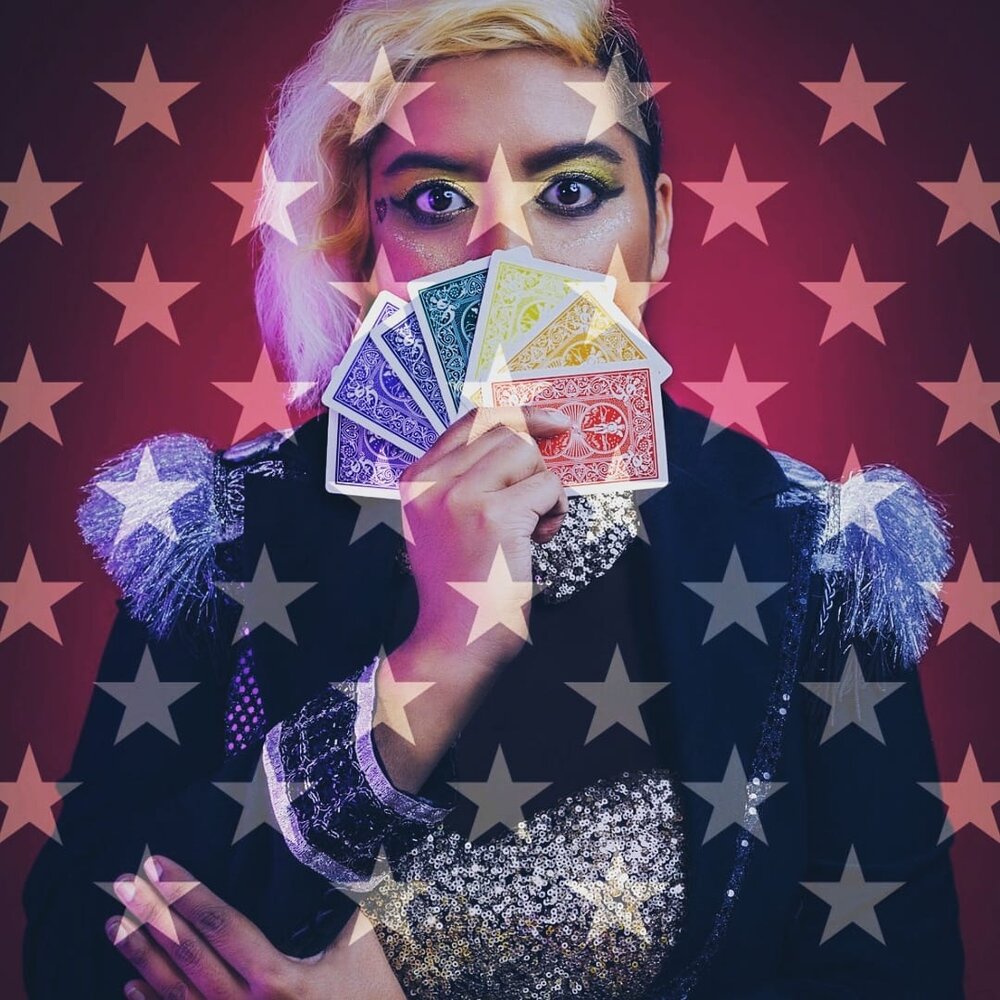 Queer Lady Magician is coming to the United States in 2020!
Sister Spit began in San Francisco in the 1990s as a weekly, girls-only open mic that was an alternative to the misogyny-soaked poetry open mics popular around the city (and the nation) at that time. Inspired by two-bit punk bands who managed to go on the road without hardly knowing how to play their instruments, Sister Spit became the first all-girl poetry roadshow at the end of the 90s, and toured regularly with such folks as Eileen Myles, Marci Blackman, Beth Lisick and Nomy Lamm.

The tour was revived as Sister Spit: The Next Generation in 2007, and has toured the United States annually since, with authors and performers such as Chinaka Hodge, Dorothy Allison, Lenelle Moise and Justin Vivian Bond. In this next incarnation, out of respect to the changing gender landscape of our queer and literary communities, Sister Spit welcomes artists of all genders, so long as they mesh with the tour's historic vibe of feminism, queerness, humor and provocation.
I'll be performing excerpts from Queer Lady Magician for the Sister Spit 2020 tour in the US West Coast in March! Other artists on these tour include Junauda Petrus, Ananya Garg, Mia S. Willis, Nitram Nadroj, Dena Rod, and librecht baker. Further details coming soon.
I'm currently exploring other opportunities for performances across the US in February-March 2020 or March-April 2020, either standalone or as part of a bigger lineup. Stay tuned.
If you would like to book Sister Spit for the US West Coast tour, contact Radar Productions.
If you'd like to book me personally for your show anywhere else in the US, get in touch! These can be cabarets, showcases, conferences, fairs, anything at all! I can do excerpts/small acts or fashion together a longer show that would essentially be a mini solo version of Queer Lady Magician Part 1. I'm also available for any media appearances (TV, radio, print, web, etc) and public speaking opportunities (panels, workshops, speeches) related to Queer Lady Magician and its topics. See my acts here!
I'm also seeking financial and travel support - airfare from Melbourne to the US, interstate travel, housing (for non-Sister-Spit dates), other expenses. If you're able to help through sponsorships, donations, grants, or other means, get in touch!